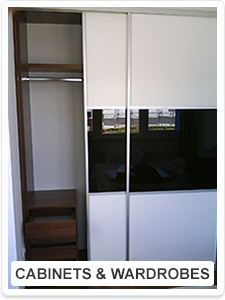 Cabinets & Wardrobes
We manufacture cabinets and wardrobes of all types and purposes exactly according to your wishes, freestanding or built-in, with aluminum and glass, which gives them a distinctive and stylish look.
We use furniture fittings manufactured by renowned German, Austrian and Italian manufacturers.
Opening the cabinets and wardrobes works as you want or as needed and can be flexible, leaf or combined.