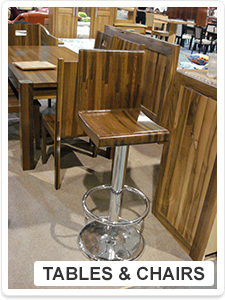 Tables & Chairs
We offer the ability to create a wide variety of chairs and tables made ​​of solid wood.
Our manufacturing facilities are equipped with modern woodworking machines and able to manufacture any shape of table and chairs that you want.
For more information, please feel free to contact us and take a look at various furniture from our production in our furniture photo gallery.